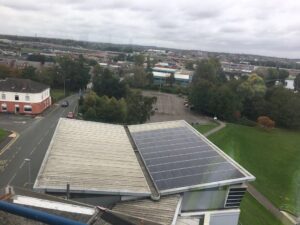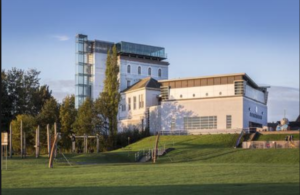 The Catalyst Science Discovery Centre is a science centre and museum, focusing on chemistry and the history of the chemical industry, next to Spike Island and the River Mersey in Widnes, Cheshire.
The trustees of the centre worked with Energy Gain UK to look at ways to reduce their energy bills and to be at the forefront of technology use by installing the latest cutting-edge solar panel system technology.
The 25-kilowatt solar panel system will generate 21,000 units of electricity per annum over the next 20 years which is 420,000 units of electricity in total, the equivalent of powering 123 homes for 1 year.
The  solar panel system installation will also improve their eco credentials too as the system will offset 152,000 Kg of CO2 over the next 20 years, which is equivalent to planting 506 trees.
The cost of the solar panel system will be covered in the first few years by the government's FIT payments and payment for any unused electricity that is exported back to the national grid. Once the initial cost of the system is paid back the FIT and export payments will be an additional source of revenue for the centre.
The installation, which took place earlier this year has meant that the they have got off to a flying start in terms of generation due to this year's exceptionally sunny weather.
If you would like to see what the solar potential is for your premises give us a call on 0161 330 7739
Or leave your details and we can get in touch with you.