Solar Panel Service and Repairs – Improve Efficiency By Up To 30%
Over the last few years the solar panel industry has gone through a big shake-up that has meant that many of the rogue dealers who thought they could capitalise of the solar boom have now moved on and left a trail of faulty installations behind them.
If you have been affected in this way we can help. We have a long track record of high quality installations and are accredited with HIES, NIC EIC, MICS, CHAS, RECC and Constructionline.
We can offer solar panel system repairs for a wide range of solar panels and inverters.
So whether you require your solar panel system to be removed to enable your roof to be repaired or replaced, or your solar panels are no longer generating electricity we can help with your solar panel system repairs.
Our maintenance and repair team have over 9 years experience in installing, servicing and repairing solar panel installations.
We will work with your system manufacturer and/or insurance/warranty provider to ensure you get the help and support you need.
Roof Replacement and Repairs
Our team are also experienced in roof replacements, new roofs and roof repairs. We are accredited by HICS.
To get a competitive quote for solar panel system repairs or removal or for roofing quotes simply complete the contact form or give us a call on 0161 330 7739.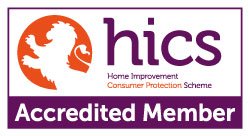 Solar Panel Maintenance
Energy Gain UK offer a repair and maintenance service for both existing customers and customers who didn't originally purchase their panels from us.
Solar Panel Maintenance
Solar panel systems should be very reliable but like most technologies they do still need regular inspection and maintenance to ensure optimum performance and efficiency.
In fact, systems that are regularly maintained can be up to 30% more efficient than those that are not regularly tested and inspected.
Yearly Inspection and Testing
We offer an annual inspection, testing and maintenance service where we can identify if your system is under-performing and identify if any repairs are required. These repairs are often quite simple but can have a big impact on efficiency levels.
Our yearly inspection and maintenance program is designed to ensure you get the maximum returns from your investment.
Not Sure If Your Solar Panel System is Working Correctly?
Contact Us Today – We are here to help.
To get a competitive quote for annual maintenance simply complete the contact form or give us a call on 0161 339 9685.
We are based in Ashton-Under-Lyne and have carried out over 500 installations including many solar panel system repairs  in the last 5 years alone.
We are accredited by:

We are trusted suppliers to:
Fully Insured
We also ensure all products selected come with warranties and offer our own workmanship guarantees.
Energy Gain Uk provide solar panel system repairs and installations and have installed  a range of renewable energy systems including solar panels into homes and workplaces for over 9 years. Over this time we have built up an impressive client list and achieved numerous accreditations.
"Our team has fitted hundreds of solar panels to domestic and commercial premises across the UK"
Energy Gain has many years experience in the installation and maintenance of solar panel systems and solar panel systems repairs. Our teams are carefully selected professionals ranging from project managers, installers and electricians, all of which have now fitted hundreds of solar panels to both domestic and commercial premises throughout the UK.
We provide solar panel system repairs in Warrington, solar panel system repairs in Crewe, solar panel system repairs in Southport, solar panel system repairs in Manchester and Greater Manchester