Domestic Air Source Heat Pumps
Replace Your Old Heating and Hot Water System with an Energy Efficient Air Source Heat Pump
Heat pump technology has been used around the world for decades. It delivers effective, low carbon heating and hot water. Air source heat pumps absorb heat from the outside air, in the same way that a fridge extracts heat from its inside. This heat can then be used to heat radiators, underfloor heating systems, or warm air convectors and hot water in your home.
Using only renewable energy from the air, an air source heat pump can heat your hot water up to 80 degrees C.
Increase your energy efficiency, while keeping your existing radiators
You need to use electricity to power the pump which circulates the liquid in the outside loop, but for every unit of electricity used by the pump, you get between two and three units of heat – making this an efficient way to heat a building.
Cheaper Economy 7 electricity tariffs or solar generated electricity can be used to lower the cost of electricity to power the heat pump and special heat pump tariffs may be available from some electricity suppliers.
Air source heat pumps qualify for the government RHI. This is currently set at 10.18 (p/kWh).
Air-to-water high temperature heat pumps are ideal for renovations and replacing old boilers.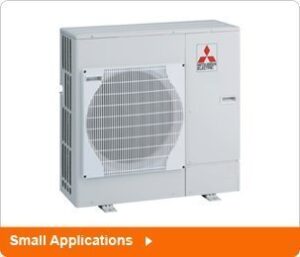 Energy Gain Uk are accredited suppliers of market the leading Dakin Altherma Hybrid Air Source Heat Pumps and the Mitsubishi Electric's Ecodan Air Source Heat Pumps. We will be able to work with you to identify which would best meet your needs.

We are accredited by:

We are an accredited member of HIES.
To find out what HIES accreditation means for you watch the short video below
We are trusted suppliers to:
Fully Insured
We also ensure all products selected come with warranties and offer our own workmanship guarantees.
Energy Gain UK have been installing a range of renewable energy systems including solar panels and air source heat pumps in homes and workplaces for over 9 years. Over this time we have built up an impressive client list and achieved numerous accreditations.
We are air source heat pump installers in Warrington, air source heat pump installers in Crewe, air source heat pump installers in Southport, air source heat pump installers in Manchester and Greater Manchester